You could make the argument that today's It Happened at the Coliseum was the game that kick-started a Dynasty.
There's no argument that Butch Goring, who had played the previous night in Montreal as a member of the Kings, made his debut with the Islanders on this date in 1980.
And the rest is HISTORY.
(A side note - I spent a minute or two Saturday night with Dave Lewis, who went the other way (with Billy Harris) in this deal. He would eventually get his name on the Stanley Cup three times as an assistant coach with Detroit.)
Here's how I described it four years ago, as It Happened at the Coliseum.
It Happened at the Coliseum … on MARCH 11th
35 years ago tonight (1980) – The "final piece" of what would become the Islanders' Stanley Cup puzzle made his Isles debut as newly-acquired Robert "Butch" Goring skated in his first game for the team that had acquired him just hours ago.
The Isles defeated the Colorado Rockies 4-1 behind goals by Anders Kallur, Bob Lorimer, Mike Bossy (his 48
th
) and Bob Bourne.
But it was the addition of Goring that was the big story. "I think he's a real quality centerman", Chico Resch told Newsday's Jim Smith. "He gives us depth,…handles the puck well in traffic and in pressure situations."
Goring left Los Angeles as the Kings' all-time record holder in goals (265), assists (385) and points (660). "I'm happy to come to a good team like the Islanders" he said. "Certainly winning the Stanley Cup before my career's over was my chief goal. But in LA, it didn't look that was going to happen in the near future. I made it pretty plain that if they trade me, I wanted to go to a winner." In the next four years, he accomplished his chief goal four times.
The arrival of Goring sparked the Isles (31-28-9 when he arrived) to an 8-0-4 finish to the regular season.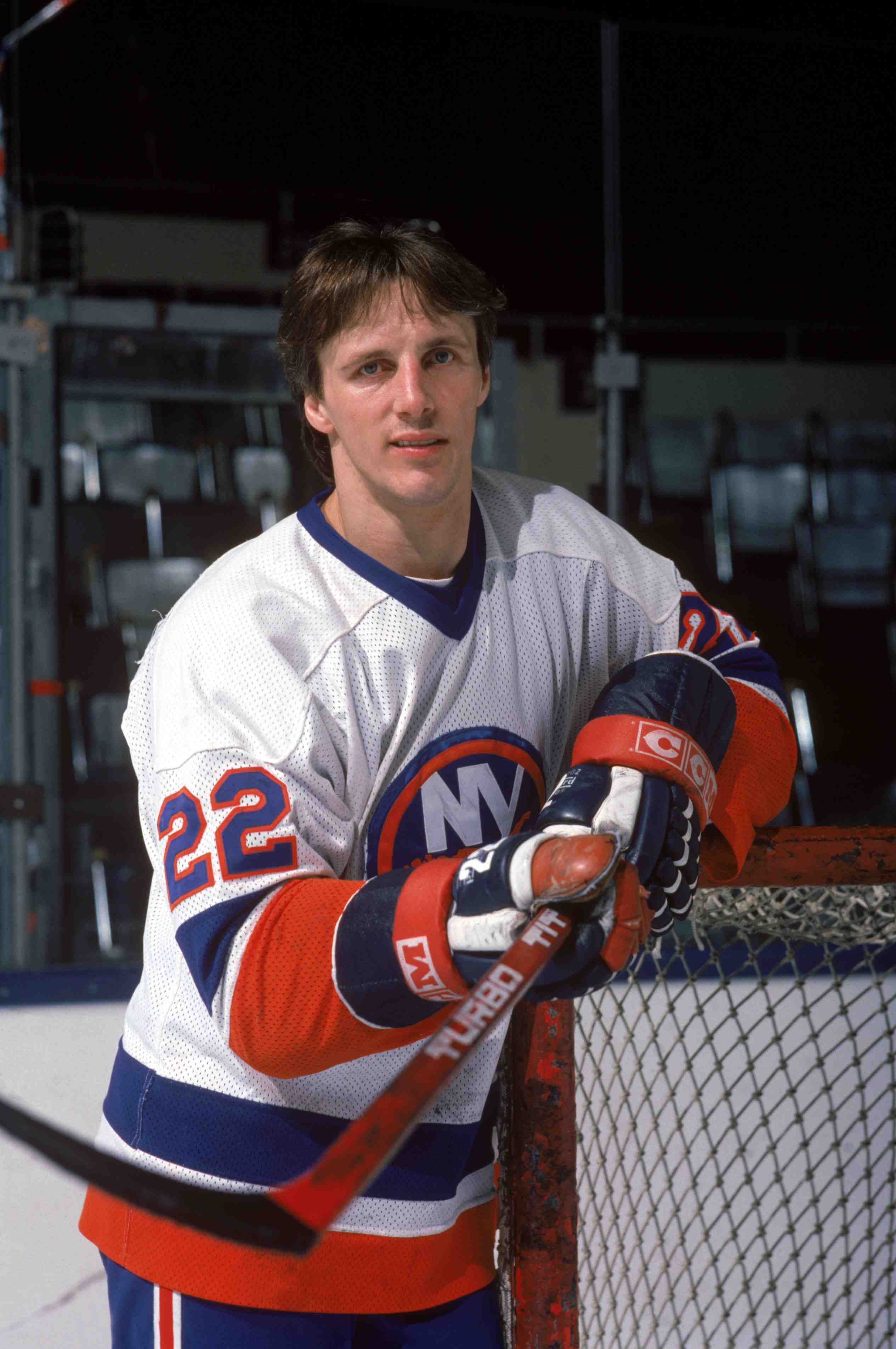 Also on this date: (1986) – Mike Bossy scored two goals against Rejean Lemelin and then scored two goals against Mike Vernon as the Isles pounded Calgary 8-4. Bossy's third goal was the magical 50thgoal. It was the ninth (and final) time that he did so; Wayne Gretzky is the only other NHL player to record nine 50-goal seasons, but only Bossy did in it consecutive seasons.
It was the final 4-goal game of Bossy's career.
All-time, the Isles have played nine March 11th games at the Coliseum and finish with a 5-3-1 record on this date at 1255 Hempstead Turnpike in Uniondale.