33 years ago tonight (1981) – In the highest scoring game in Coliseum history, the Islanders rallied from a 4-2 deficit and defeated the Quebec Nordiques 10-7.
The win, which was the Isles' 4th straight at home, came in the first game back from a 1-5-1 road trip that had dropped the Isles' record to 15-9-5.

Beginning with this game the Isles went 39-7-5 the rest of the way, enroute to their third consecutive Stanley Cup.
Billy Smith was in the Islander net, and told the NY Times' Parton Keese: "Look at all those open nets everybody was missing tonight. It could have easily been double digits both ways."
The Isles had eight different goal scorers, including Mike Bossy and Denis Potvin, who each scored twice.

Greg Gilbert, making his NHL debut, scored the tenth goal.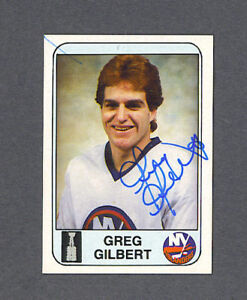 The Isles allowed two goals early in the third period to fall back behind 6-5, before rallying for five goals on their own for the victory.
The Isles have been involved in two other 17-goal games in their history, losing 10-7 in Toronto in 1978 and winning 11-6 in Toronto in 1983.
While Nordique fans were rooting for the team from La Belle Province that night, a large group of them returned to the Coliseum in December 2010 as part of their campaign to bring another franchise back to Quebec City. Take a look:
Also on this date: (2000) – Bill Muckalt scored the winning goal midway through the third period and John Vanbiesbrouck made 28 saves as the Isles beat Toronto 3-2.

Former Islander Glenn Healy took the loss in his final game at the Coliseum.
Also on this date: (1962) - My mom and dad got married! Happy anniversary!
All-time, the Isles have played eleven December 15th games at the Coliseum and have compiled a 4-4-3 record on this date at 1255 Hempstead Turnpike in Uniondale.

The 12th and final December 15th home game is tonight –as the Isles host New Jersey at 7:00. Make sure you're there, because after tonight, there are only 26 regular season games remaining.