26 years ago tonight (1988): Derek King scored a goal and added three assists as the Isles pounded Quebec 7-3 at the Coliseum.
Gerald Diduck added three points, and was a +4 for the Isles.
Pat LaFontaine scored the Isles' 4
th
goal, which was the last allowed in two periods of play by Bob Mason; LaFontaine had beaten Mason, then a Capital, 18 months earlier to end the longest game in Islander history.
A rookie by the name of Joe Sakic had a hat trick for the Nordiques.
The future Hall-of-Famer was in the midst of a 12-game point streak to begin his NHL career.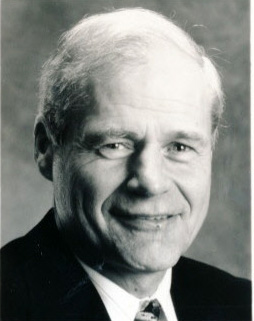 Terry Simpson (undated)
The win was the Isles' 4th straight, and was their final winning streak under Terry Simpson. Simpson told Newsday's Sherry Ross: ""It was nice the way we played. It was a very strong game offensively. The forechecking was very tenacious, and I thought we played the body well." Simpson would be dismissed about 6 weeks later.
Also on this date: (1977) – Michel Bergeron scored two goals while Dave Lewis and Bryan Trottier each scored shorthanded as the Islanders pounded the Rangers 7-2 at the Coliseum.
All-time, the Isles have played nine October 22nd games at the Coliseum and finish with a 3-3-3 record on this date at 1255 Hempstead Turnpike in Uniondale.