38 years ago tonight (1976):In their first meeting since eliminating the Blackhawks in the previous season's playoffs, the Isles rallied from a 1-0 deficit to defeat Chicago 2-1 before a sellout crowd of 14,865.
Pit Martin's first period power play goal was the only one allowed by Chico Resch, and it would stand up until the third period. With Garry Howatt in the penalty box, Dave Lewis scored a shorthanded goal to tie the game. It was Lewis' first goal since the 1974-75 season.
"Was Orr on the Ice?", Lewis asked Newsday's Pat Calabria. (He was)

"It just happened to go where I wanted to hit it."

Bobby Orr was playing in one of 26 games as a Blackhawk.
Billy Harris notched the winner at 13:58 of the third period as the Islanders, who had blanked the Flyers in their season opener at the Spectrum two nights earlier, improved to 2-0-0 for the first time in their history.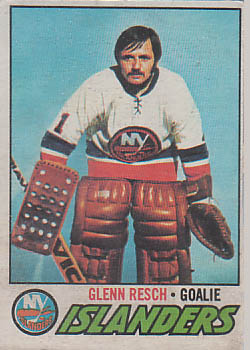 Also on this date: (2010) Mike Ribiero had the only goal in the shootout as Dallas spoiled the Isles home/season opener by a 5-4 score.

Nino Niederreiter (18 years, 1 month, 1 day) became the youngest player to appear in a game for the Isles.
Here are the NHL.com highlights from the 2010 game:
All-time, the Isles have played two October 9th games at the Coliseum and finish with a 1-1-0 record on this date at 1255 Hempstead Turnpike in Uniondale.